Jason Clark
English Teacher, Advisor
Classes: English 9/10, English 11, English 12, Graphic Novel
Education:
Email: jclark@bitneyprep.net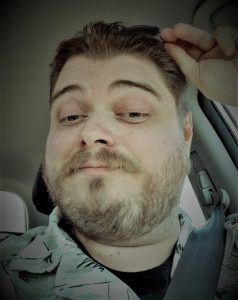 Becoming a fully credentialed English teacher was a journey for me. Initially, I was initially inspired to pursue this path by having good teachers, but, as I grew older and started learning more about myself, I realized that I had a passion for teaching other people and sharing the things I am passionate about. Teaching was a natural space for me.
Expanding my knowledge and learning new things really are what drive me. There's so much out there to try, so many ways to grow, and it's exciting to see what works and what doesn't work, both for me and for others. I think of myself as a river to the cultures I am a part of, a "river to my people", so to speak. Bringing people into those worlds and showing them exciting things, helping them learn and grow, is what keeps me going.
Bitney's culture of student-first engagement really drew me in. I don't just want to bring people into things that I enjoy, I love helping them grow in their own interests and find new things to learn, and I see opportunities for that at Bitney more than most schools. I think it's really cool that students at Bitney Prep get more real-world experience taught to them, along with lots of personalized learning opportunities. There aren't many schools that can do that, and it's awesome to be in a place that can bring that to their students.