Julian Janzaruk
Math Support/Math Lab
Email: jjanzaruk@bitneyprep.net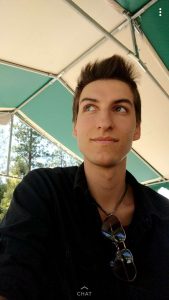 Q: What is your educational background?
A: A decade of experience as a professional math tutor.
Q: What inspired you to become a teacher?
A: I enjoy supporting high school students!
Q: What brought you to Bitney Prep?
A: A non-traditional secondary school experience.
Q: What are your favorite things about Bitney Prep?
A: Everything! From the culture to the students to the campus, Bitney is a very unique and special place.