Student: Tenzin, Class of 2027
Mentor: Shelly Childs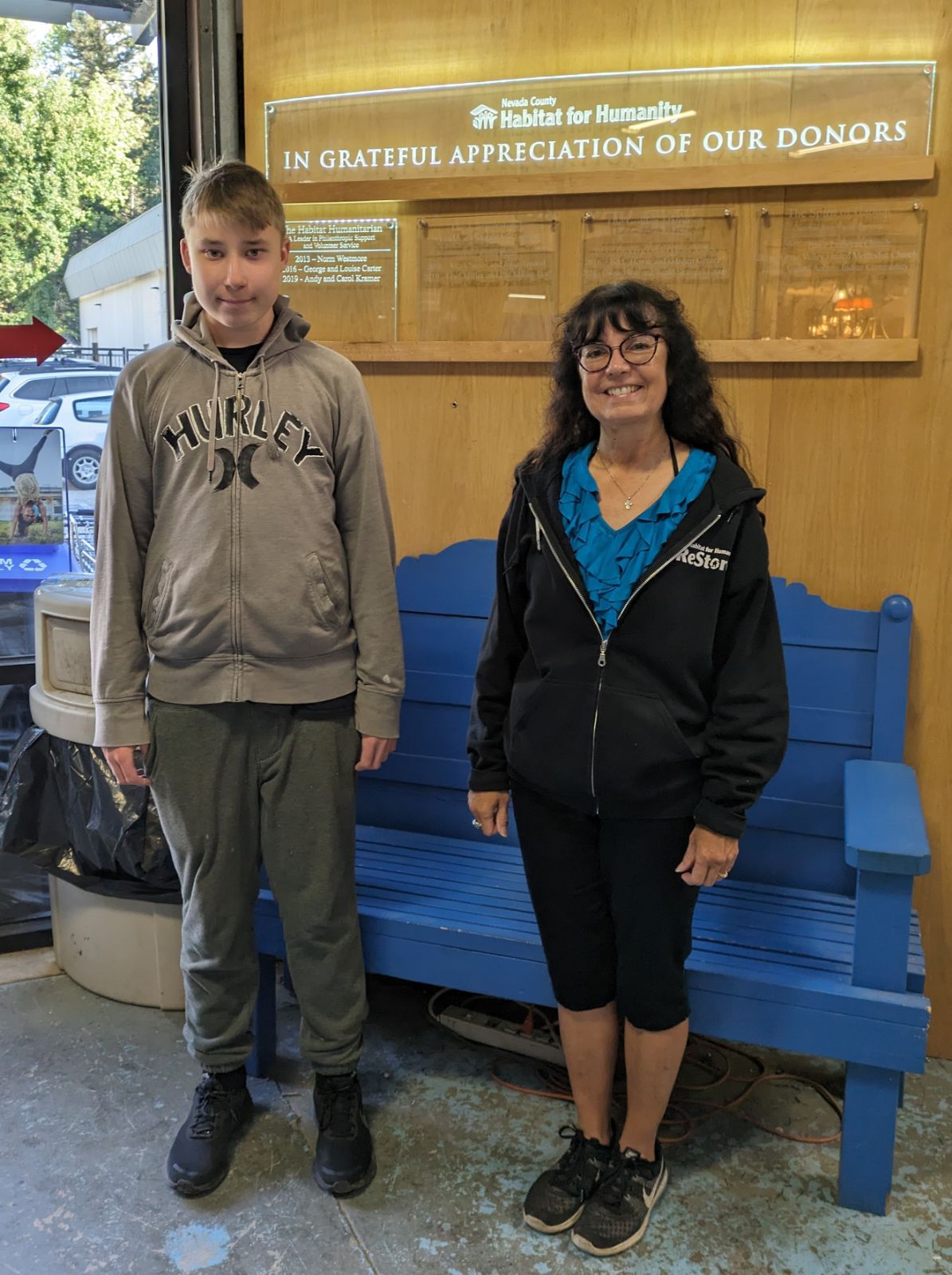 Tenzin, from the Bitney Prep Class of 2027 (pictured with mentor Shelly Childs) has an internship at Habitat for Humanity ReStore. He helps with sorting and stocking donations.
Habitat ReStores are independently owned reuse stores operated by local Habitat for Humanity organizations. ReStores accept donations and sell a constantly changing inventory of diverse, high-quality merchandise to the public at a fraction of the retail price, while diverting reusable household items and building materials from area landfills.
Sales of donated items help Habitat for Humanity partner with local families to build, rehabilitate, and repair safe and affordable homes in our community and around the world — a good deal for us, our community, and the environment. Together, we can help families achieve the strength, stability, and self-reliance they need to build a better future while creating stronger neighborhoods.
Find out more about them at their website HERE