Mentors: Zach Yeager and Ilsa Chapple
Student: Brian Schlater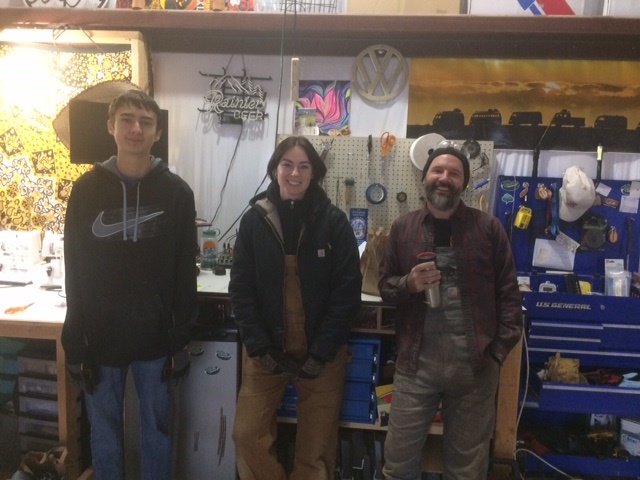 Brian Schlater from the class of 2022 has an internship at Cascade Campers under the tutelage of his mentors Zach Yeager and Ilsa Chapple. Cascade Campers is a local camper conversion company that does all of its work in-house, from cabinetry to upholstery.
Yeager's passion for campervans began with a post-high school graduation road trip in a 1964 Volkswagen Bus. Over the years, Yeager learned to relish the spontaneous mechanical learning opportunities inherent to VW Bus travel. "Having a car that is also your 'home' gives you an amazing sense of freedom, allowing you to jump on opportunities that come up without worrying where you're going to sleep that night," says Yeager. After years of searching for a modern, reliable, economical alternative to the classic German campers he loves so dearly, Yeager decided to design his own the old-fashioned way: trial and error. He spent many moons building, testing, tearing down, and rebuilding his camper kit until he was certain he'd found the right balance of quality, versatility, and practicality.
Brian is learning all aspects of the business from his mentors. From the grunt work of conversions to the glad handling of customer service, Brian's internship days are rich, rewarding, and helping him decide where he wants to go in the future.
To find out more about Cascade Campers, visit their website at https://www.cascadecampers.com/