Mentor: Heidi Smith
Student: Jack, Class of 2022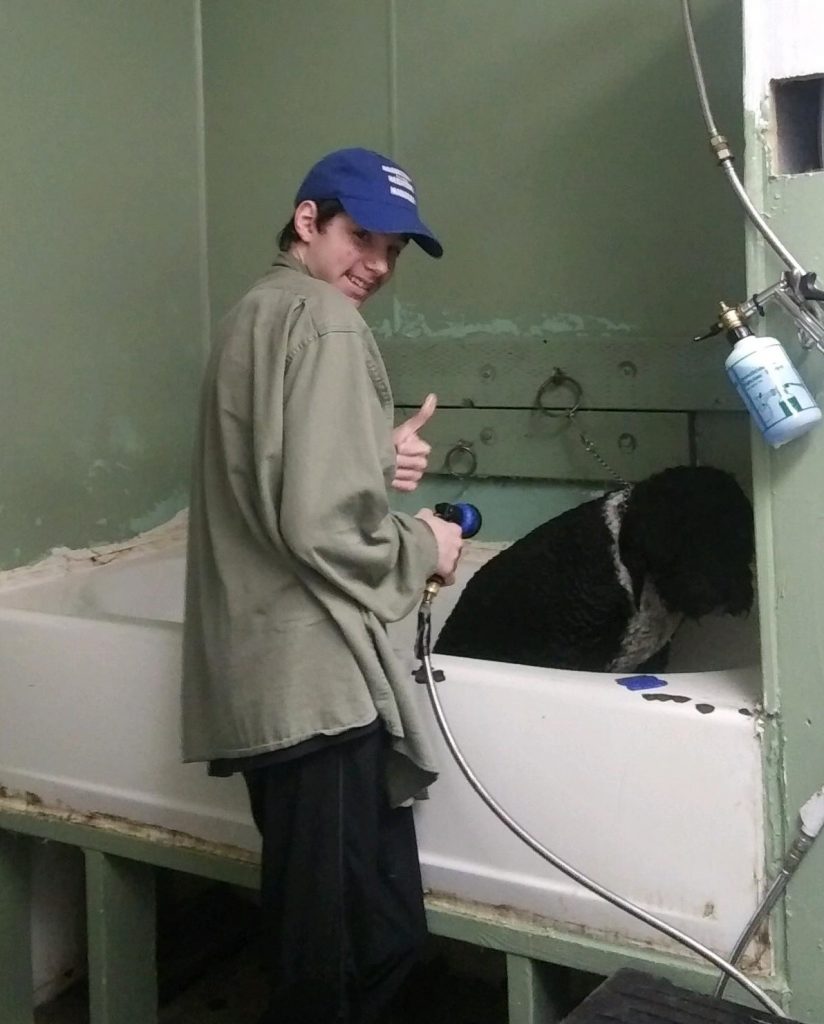 Jack from the Bitney Prep Class of 2022 has an internship at Bath, Brush and Beyond Grooming and is working with his mentor, owner Heidi Smith. Bath, Brush and Beyond Grooming is run by dog lovers and is loved by dogs.
They offer a wide range of grooming options, from basic bath and brush to the works! Custom cuts and special shampoos, nail trims, and more are all available. They even do walk-in nail trims.
Jack is learning the whole business from tail to snout and is loving the opportunity to not only learn so much about operating a small local business, but also the opportunity to meet so many different dogs!
You can find out more about Bath, Brush and Beyond Grooming by visiting their website at https://bathbrushandbeyondgrooming.com/