Mentor: Jesse Wilson
Student: Alyssa, Class of 2023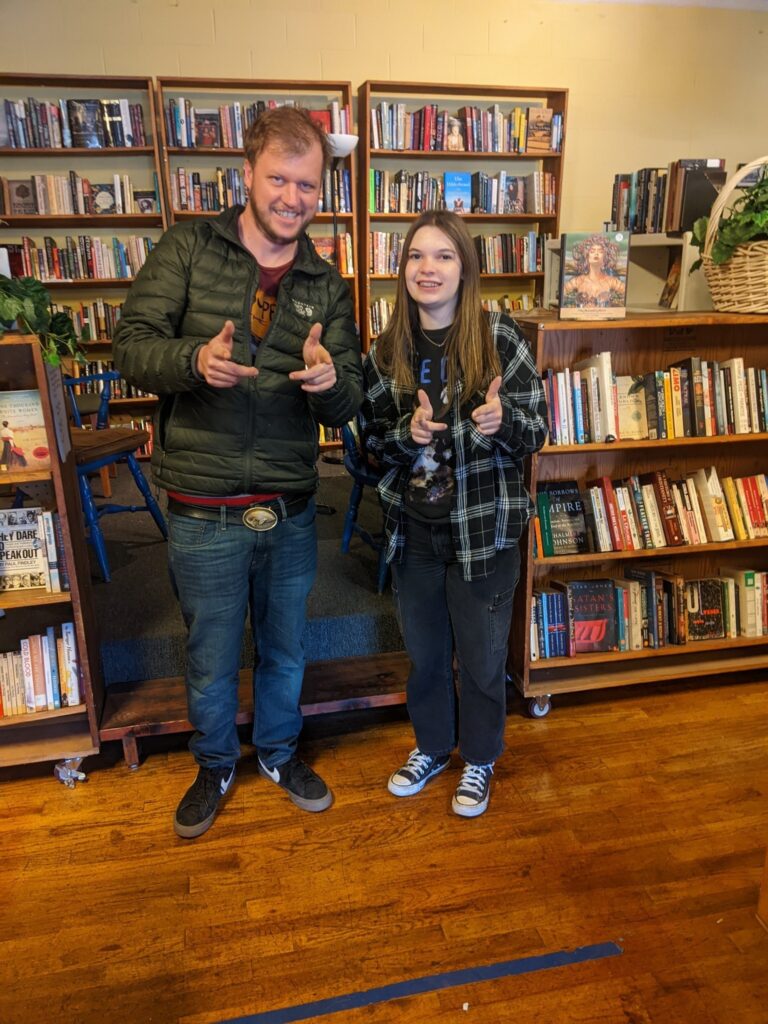 Alyssa, from the Bitney Prep Class of 2023 is pursuing her love of books at her internship at Brown Banana Books, learning all the ins and outs of being a bookseller from her mentor, Jesse Wilson.
To get a sense of the vibe at Brown Banana Books, look no further than their website where they proudly state, "Your friend in paper-based entertainment. Most businesses are not your friend. They act like your friend, but just want to exploit the most primitive parts of your mind to get your money. Amazon wants you to be lazy, McDonald's wants you to be fat, and Facebook wants you to be stupid. NOT BBB. Brown Banana Books wants you to be healthy, think for yourself, and live another day buyin' more books from us."
It's a book nirvana for Alyssa.
Find out more about Brown Banana Books by visiting their website HERE.