MENTOR: KIKA
STUDENT: TOBY, CLASS OF 2026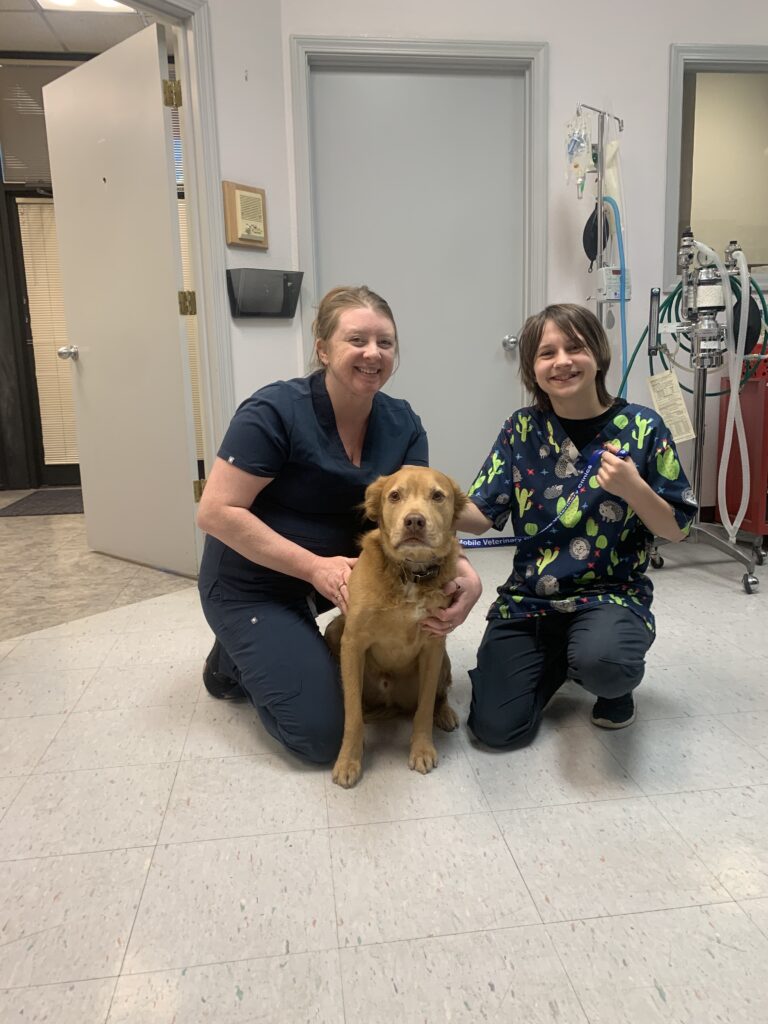 Toby is enjoying their internship at Brunswick Veterinary Clinic working alongside their mentor, Kika (can't say the same about Krash the dog, who looks awful worried in this photo).
Founded in 1986 by Dr. Jay Schuff and Dr. Rebecca Hahn, Brunswick Veterinary Clinic has been a staple in the Grass Valley, California community for over 30 years. In early 2020, Dr. Tara Williams partnered with Drs. Shuff and Hahn to chart a bold and bright future for Brunswick and veterinary care in Nevada County.
The Brunswick Veterinary Clinic team prides itself as your local, Grass Valley veterinarian and they look forward to serving you and your pets for years to come.
While Brunswick Veterinary Clinic offers a wide variety of veterinary services, their most common services include wellness exams, vaccinations, parasite treatment and prevention, nutritional consultations, dental care and cleaning, microchipping, spaying and neutering, routine and emergency surgery, emergency care and diagnostics such as x-rays, laboratory workups and ultrasound exams.
Toby is getting a complete, hands-on, real-world education about all the aspects of working in a veterinary clinic at Brunswick Veterinary Clinic, and they are having a blast doing it!
To find out more about Brunswick Veterinary Clinic, go to there website at https://www.brunswickveterinary.com/