Mentor: Robert Trent
Student: Ethan, Bitney Prep Class of 2023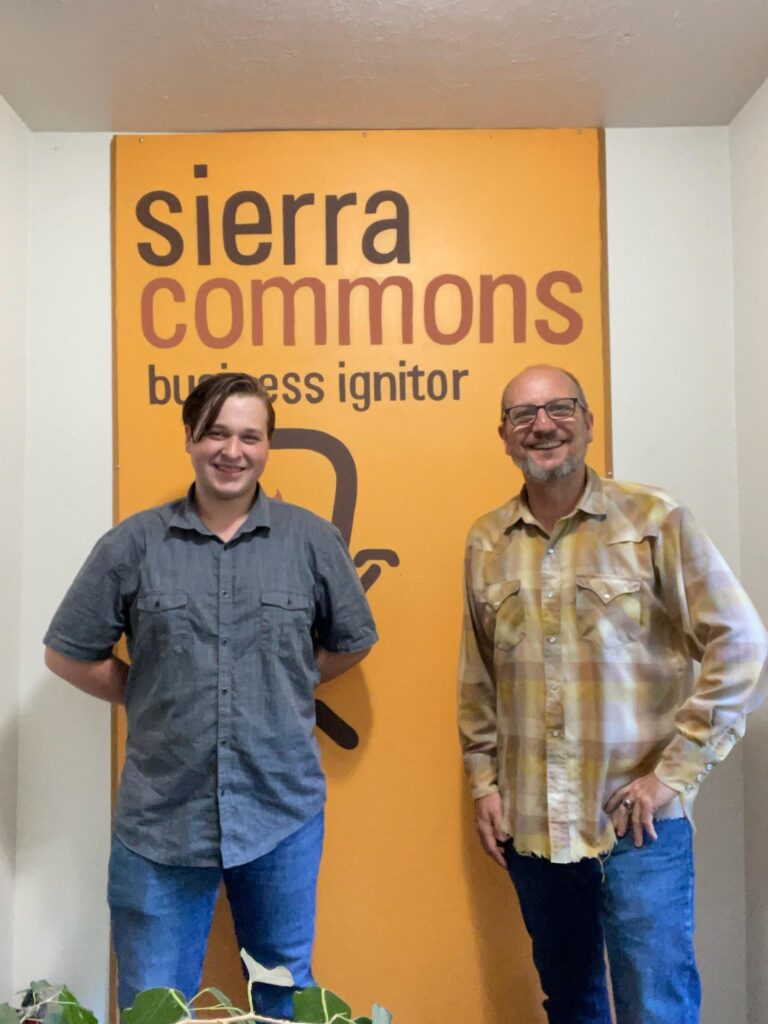 Bitney Prep Class of 2023 student Ethan has an amazing internship at Sierra Commons, a Nevada City coworking space, working along side his mentor,  Sierra Commons' founder and executive director Robert Trent.
Founded in 2009, Sierra Commons is the Sierra Nevada's first coworking space and the only 501c3 non-profit coworking facility in Nevada County.
Sierra Commons helps entrepreneurs overcome their fears and embrace success. They do this by welcoming people into a supportive community, providing heart-forward business education, and connecting business owners with high-value resources.
They strengthen the local economy through job creation, retention, and increased local revenue. Sierra Commons is committed to creating a more sustainable and resilient economic ecosystem.
Sierra Commons not only provides coworking space, they also run the Business Ignitor program, which has helped hundreds of Nevada County entrepreneurs kickstart their businesses.  The Business Ignitor program dives into everything from business strategy, creating a minimum viable product, and mindfulness of running a business to time management, bookkeeping, taxes, law, insurance, marketing, and technology.
Ethan is having an amazing time at this internship.
To find out more about Sierra Commons, check out their website HERE