Mentor: Shelby Nunnink
Student: Kenny, Class of 2025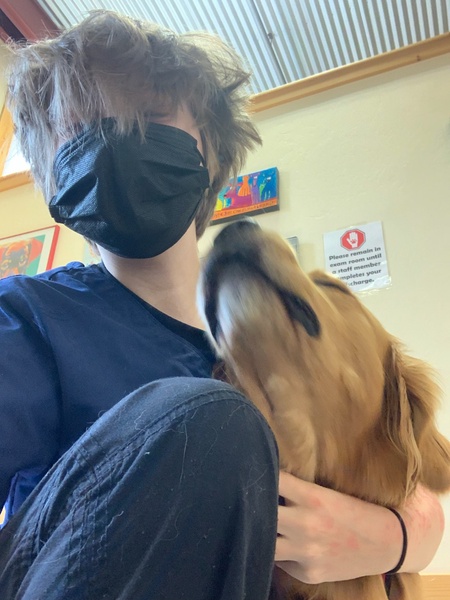 Kenny from the Bitney Prep Class of 2025 has an amazing internship at Four Paws Animal Clinic working with their mentor, Shelby Nunnink.
Four Paws Animal Clinic has assembled a veterinary health care team committed to providing exceptional client service and veterinary health care.  The Four Paws Animal Clinic team displays an unrivaled commitment to their clients through continuing education, technological advances in veterinary medicine and service, and, most importantly, administering compassionate care to all pets entrusted to them. They are a full-service Veterinary Clinic, even offering emergency and urgent care.
Kenny is having an amazing experience interning at Four Paws. Not only is Kenny getting to spend his day giving scritches to puppers, they are also learning all about veterinary practice, customer service, and running a small business. Plus, again, scritches.
To find out more about Four Paws Animal Clinc, make sure you visit their website at https://www.fourpawsac.com/