Mentor: Thomas Roberts
Student: Logan Williams, Class of 2024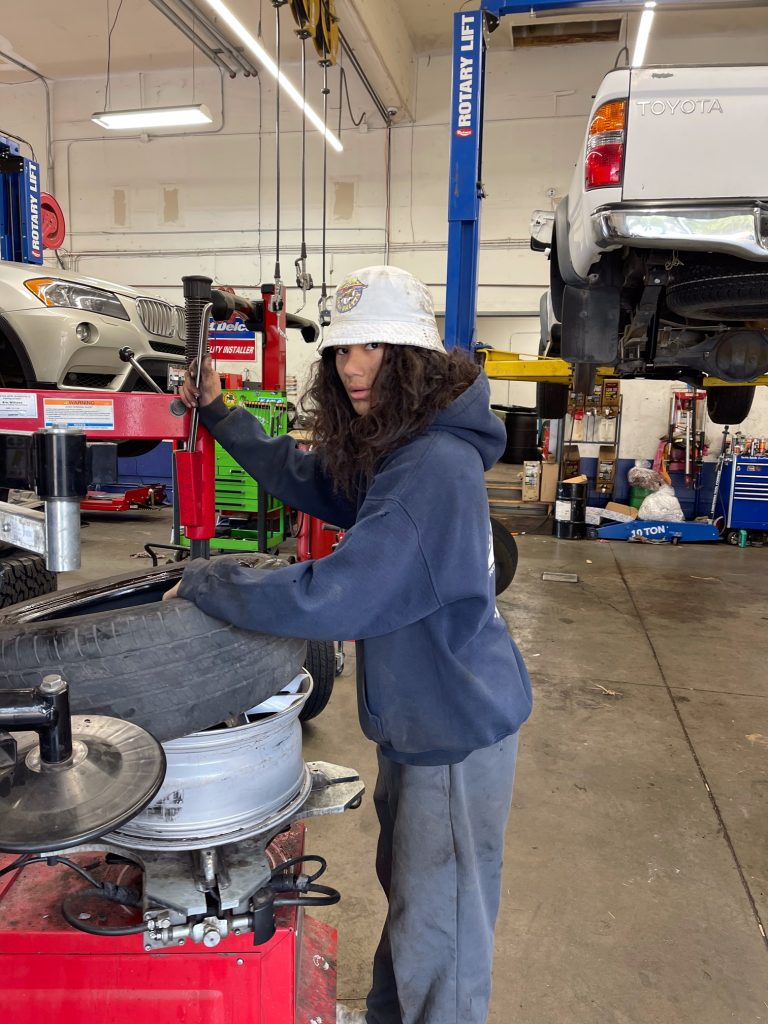 Logan Williams from the Class of 2024 interns at Gold Country Automotive with his mentor Thomas Roberts. James is learning all about vehicle repairs, as Gold County Automotive works on Cooling Systems, Water Pumps, Radiators, Engines, Starters, Alternators, Fuel Injection systems, Transmissions, Clutches, Fuel Pumps, and Suspensions, as well as doing tune-ups, oil changes, computer diagnostics, and preventative maintenance. They've got over 40 years of experience in the industry and Logan is certainly getting the benefit of all that knowledge. According to Tom, Logan is "killing it"! Logan is currently working on rebuilding the steering on an older Chevy. As Logan hopes to get into the automotive industry after high school, his internship is really helping pave the way for his success.
To find out more about Gold Country Automotive, make sure to check out their website here: https://www.goldcountryautomotive.com/