Mentor: Jesse Emrich, The Cabinet Company, Inc.
Student: Milan Limonciello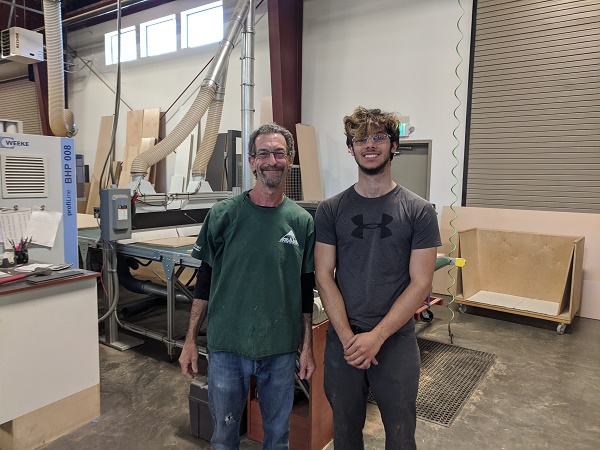 Milan Limonciello from the class of 2020 has an amazing internship at CCI — The Cabinet Company Inc. Under the direction of his mentor, Jesse Emrich, Milan is learning the fine art of creating custom cabinetry in a modern manufacturing facility.
Established 40 years ago, CCI continues as a family-owned and operated business. Every project is processed through the shop with a customer's name attached and treated as a unique and special project. Their investment in technology and the very best equipment allows them to produce custom cabinetry efficiently and at an economical cost to their customers.
Milan plans to take everything he's learning into his post-high school life as he's planning on becoming a master furniture maker in the future. To find out more about CCI, please visit their website here: https://cci-gv.com/