Mentor: Cynthia Levesque
Student: Abi, Class of 2025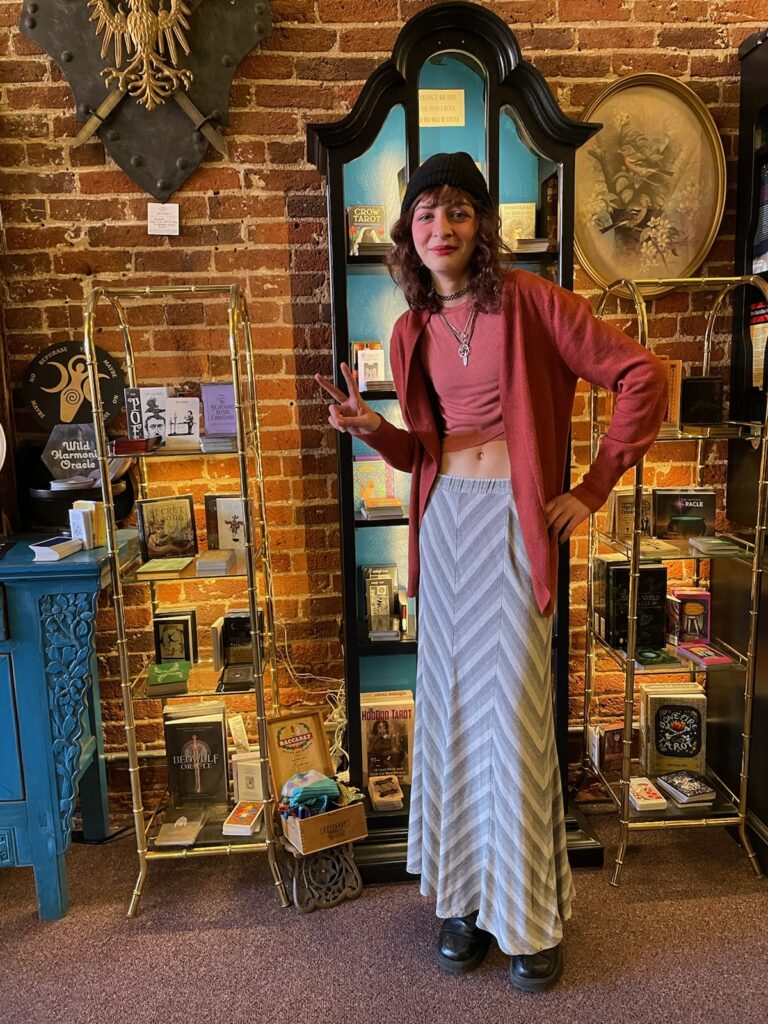 Abi, from the Bitney Prep Class of 2025, has an amazing internship at Loot and Lore in downtown Grass Valley working with her mentor, Cynthia Levesque.
Loot and Lore is a beautiful retail space that features enchanted jewelry, magickal books, tarot and oracle cards, herbal apothecary, candles and incense, and much more. They also offer tarot, oracle, and astrology readings, as well as monthly circles, classes, workshops, and other great events.
At her internship at Loot and Lore, Abi has been learning all about how to operate a successful retail business in a niche market. From helping to design the space to ordering products, customer service to bookkeeping, running events to marketing, Abi has the opportunity to learn all the skills she needs to start her own small business in the future.
To find out more about Loot and Lore, make sure you check out their website at https://www.lootandlore.love/