Mentor: Shelly
Student: James, Class of 2022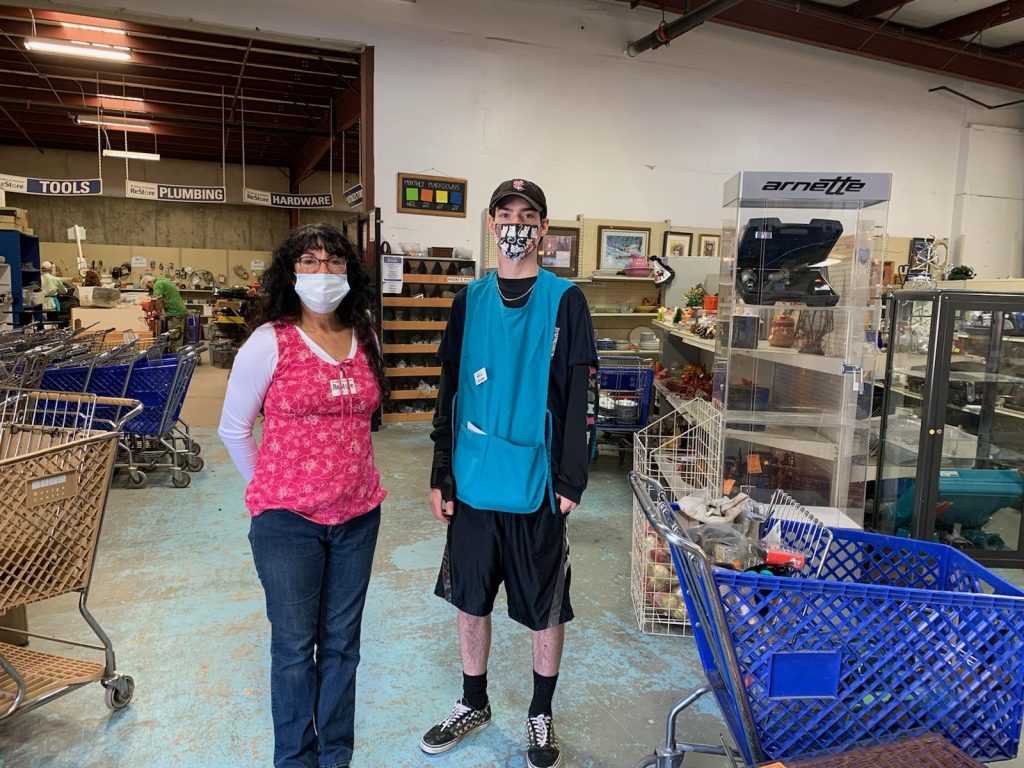 James from the Bitney Prep Class of 2022 has an amazing internship at the Restore run by Nevada County Habitat For Humanity.
Nevada County Habitat ReStore is a nonprofit home improvement thrift store and donation center. They sell new and gently used building materials, furniture, appliances, home accessories, and more at a fraction of the retail price. Restore is open to the public and all proceeds stay locally — right here in Nevada County. The primary purpose of the Restore is to provide a sustainable revenue source for Nevada County Habitat for Humanity to provide and preserve affordable homeownership.
At the Restore, James is learning all sorts of skills: customer service and cashiering; receiving and organizing donations; and pricing, stocking, and organizing the sales floor. He's also getting to participate in all sorts of special projects and events.
To find out more about Nevada County Habitat For Humanity Restore, make sure you check out their website at https://nchabitat.org/habitat-restore/