Mentor: Carol Crockett
Student: Angie, Class of 2023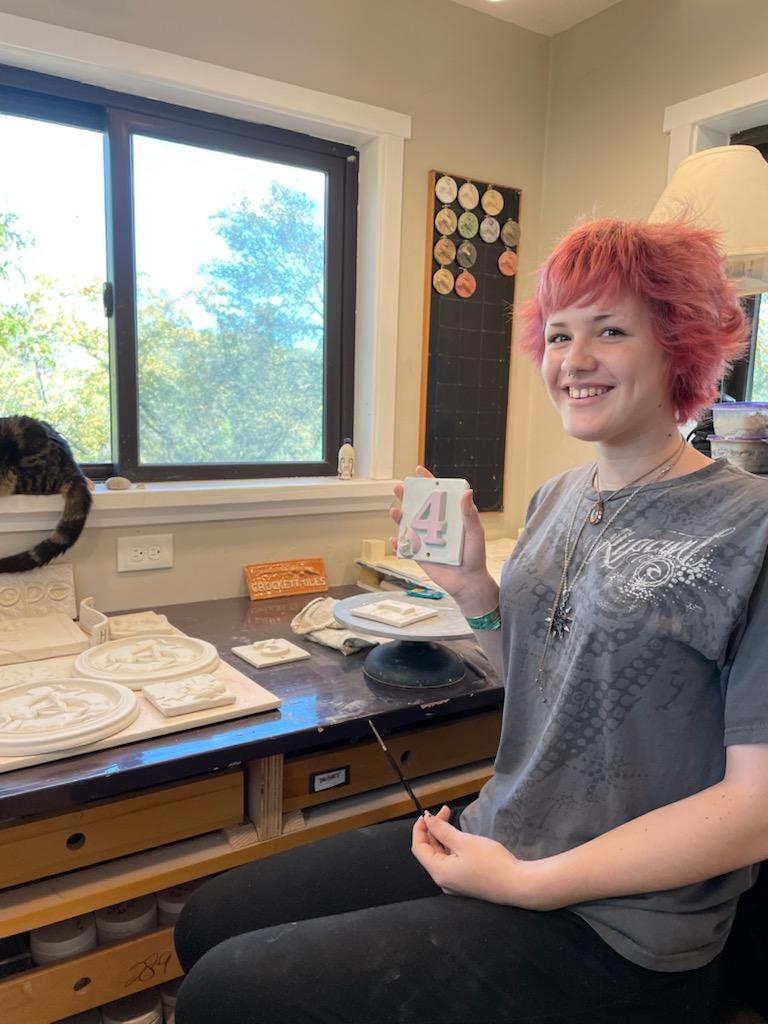 Angie from Bitney Prep's Class of 2023 is interning at Crockett Tiles, working alongside her mentor, owner Carol Crockett. This is an amazingly creative and inspiring internship.
All of Crockett Tiles' tiles are hand-made from start to finish. They start by carving an original design in clay, by hand. Then they make a plaster mold of this original. Once that dries they press fresh clay by hand into the mold and imprint their maker's mark. When the tile dries it is released from the mold and trimmed. They then put in holes to allow hanging and wait for it to thoroughly dry before it is glazed by hand. Finally, this unique, one-of-a-kind piece is placed in the kiln with other pieces and fired at 2300 degrees. This enables all of their ceramic work to withstand any weather conditions, allowing them to be displayed outdoors safely.
Carol and her team (including Angie!) do all sorts of custom tile work, including nameplates, doorway surrounds, backsplashes, memorial plaques, fireplaces, and swimming pools. 
Thanks to Carol and the rest of the crew at Crockett Tiles, Angie is getting real hands-on experience in all facets of the creative process as well as what it means to run a small arts-centered business. 
To find out more about Crockett Tiles, make sure you visit their website at https://crockett-tiles.com/