Mentor: Austin Clohan
Student: Aidan, Class of 2024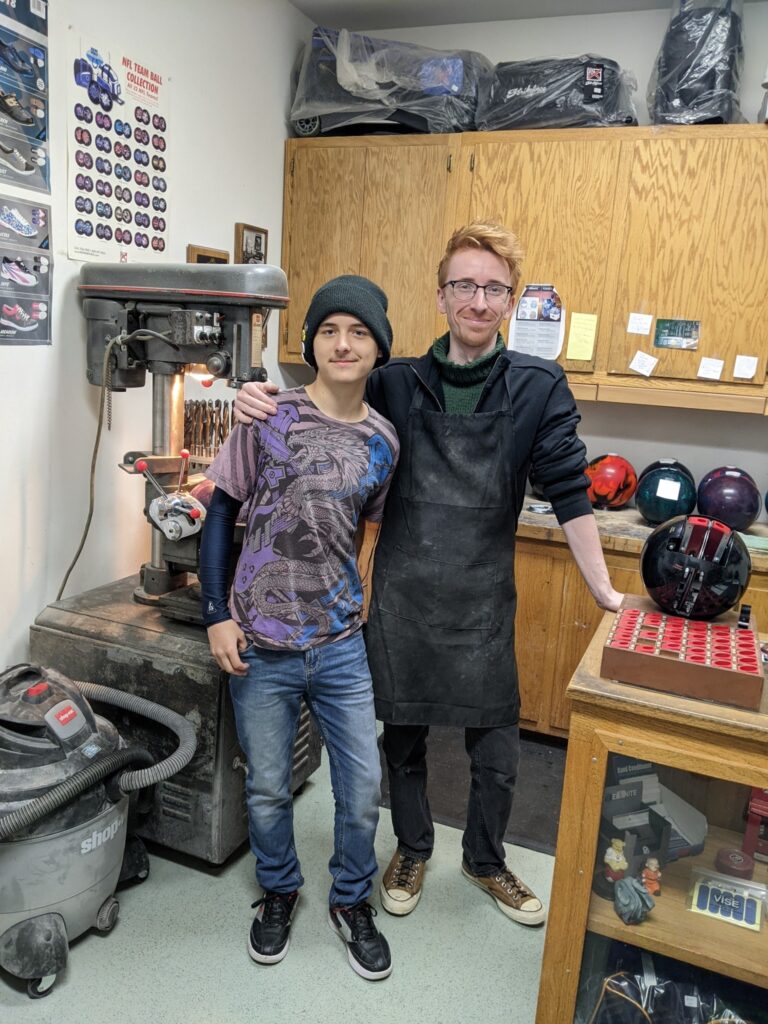 Bitney Prep student Aidan, from the Class of 2024, is bowling them over with his amazing internship at the Pro Shop at Prosperity Lanes.
What is Prosperity Lanes? Well, according to their website, it's "The Best Bowling Entertainment in the Area!"
From open bowling to a fabulous bar and grill, family-friendly Prosperity Lanes has a lot to offer. Challenge your friends or family to a fun and exciting game of bowling or just stop by to relax for a drink and great food. Escape the stress of everyday life by joining their Gold Country Match Club where you can take on other bowling centers.
Located in the heart of Grass Valley, CA with easy access from Highway 49, you'll enjoy having a great time with family and friends!
Black Light bowling every Saturday Night starting at 8 pm to 10 pm, come enjoy the fun and challenge of bowling under the black lights.
Prosperity Lanes is also host to a number of different bowling leagues almost every day and evening. Ask their staff about joining a league or visit their league information page located on their website.
Check out the whole history of Prosperity Lanes on their website, it's quite a story.