Mentor: Brandon
Student: Nick, Class of 2025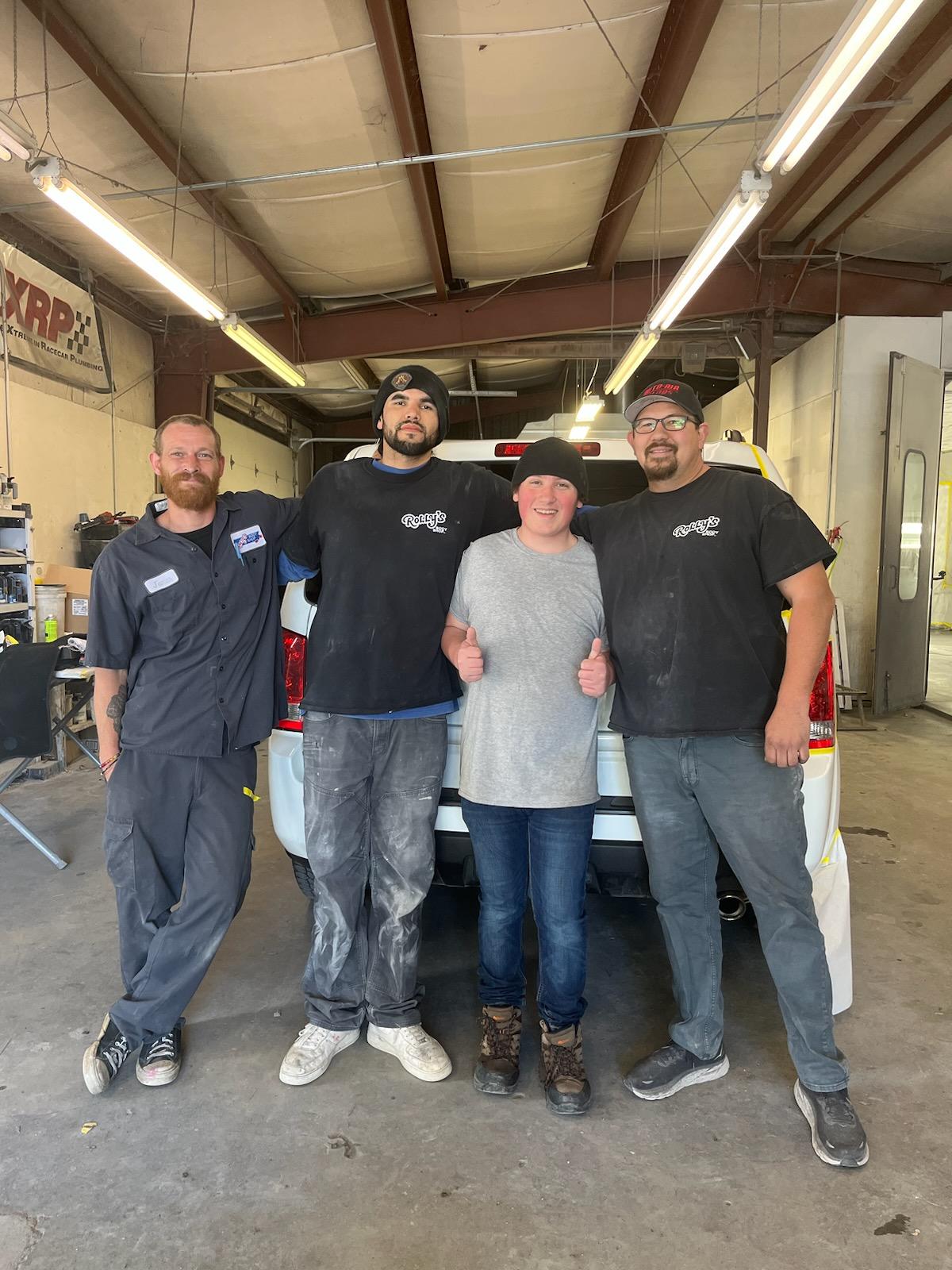 Nick from the Bitney Prep Class of 2025 has an internship at Rolly's Body Shop, working on cars with his mentor Brandon.
At Rolly's, Nick has fixed handles on a Ram Super Duty cargo van, he has fixed the bumper and siding on a Volvo convertible, he has removed doors from a Subaru WRX, he has fit a hood and bumper onto a Honda Accord, he has fixed a broken window on a Nissan Sentra, he helped fix a windowing engine on a Subaru Forester, he observed the process of buffering a hood with a sanding block, he sanded a Toyota Tacoma rear panel, he changed a motor mount and a headlights on a Civic, he sanded a different Toyota bumper, he changed a converter, he removed a dent by "banging it with a hammer," he he swept the shop, he changed a transmission, he used a mini welder to pull out a dent in an old Nissan, he removed the right brake light from the same car, he applied primer to a Nissan truck, he helped fix a wiring problem in a Lexus Rx 350, he helped fix a fuel leak in a Ford Ranger, he replaced the radiator mount in an Elantra, he has sanded hinges for a CRV, he helped put the bed of a uTndra back on the main frame, he deep cleaned the same truck (vacuuming it, wiping out all the interior, cleaning the windows on the inside, and watched the whole exterior), he fixed a splash guard on a Honda accord, and so much more.
Rolly's does collision repair, frame repair, refinishing, and even does bed liners. To find out more about Rolly's Body Shop, make sure you check out their website HERE.