Mentor: Eric Ove
Student: Cris, Class of 2026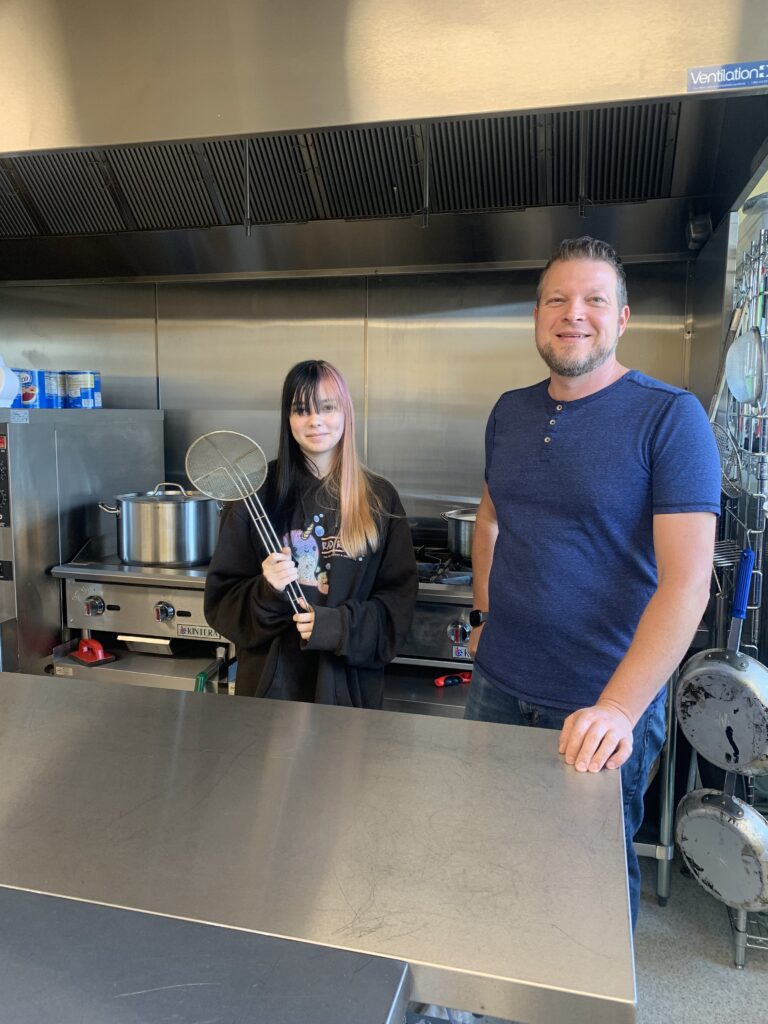 Cris from the Bitney Prep High School Class of 2026 spends her Wednesdays as an intern in the commercial kitchen at Bright Futures For Youth under the steady and helpful guidance of her mentor, Operations Manager Eric Ove
Bright Futures for Youth is a community-focused nonprofit organization committed to addressing the ever-changing needs of Nevada County youth, from sixth-graders to those in their mid-20s.
As far as Bright Futures for Youth sees it, teens and adolescents face many challenges and many changes that are part of growing up. It's a time to figure out who they are, what they value, and hope to achieve. A little extra support, tools, and resources along the way can make a big difference and help youth overcome obstacles. There certainly are more challenges today than when the organization started in 1995.
Bright Futures for Youth, created by the merger of The Friendship Club and NEO in summer 2020, has three programs to address the issues and help youth in numerous ways, from after-school programs and a drop-in Youth Center to ensuring access to services. Their focus areas are health and wellness, healthy relationships, goal-setting, self-awareness, self-sufficiency, and community connectedness.
The on-site preparation of a healthy meal for our youth is an important component of their program. Not only do they teach our youth that good nutrition is a cornerstone for a healthy lifestyle, they also provide such a meal as part of their after-school and summer program, also reinforcing the value of a shared mealtime and the associated chore responsibilities.
As an intern in the kitchen, Cris is learning valuable food preparation and handling skills, She's also learning what it means to be part of a team and helping serve her community.