Mentor: Chelsey Amesbury
Student: Paige, Class of 2023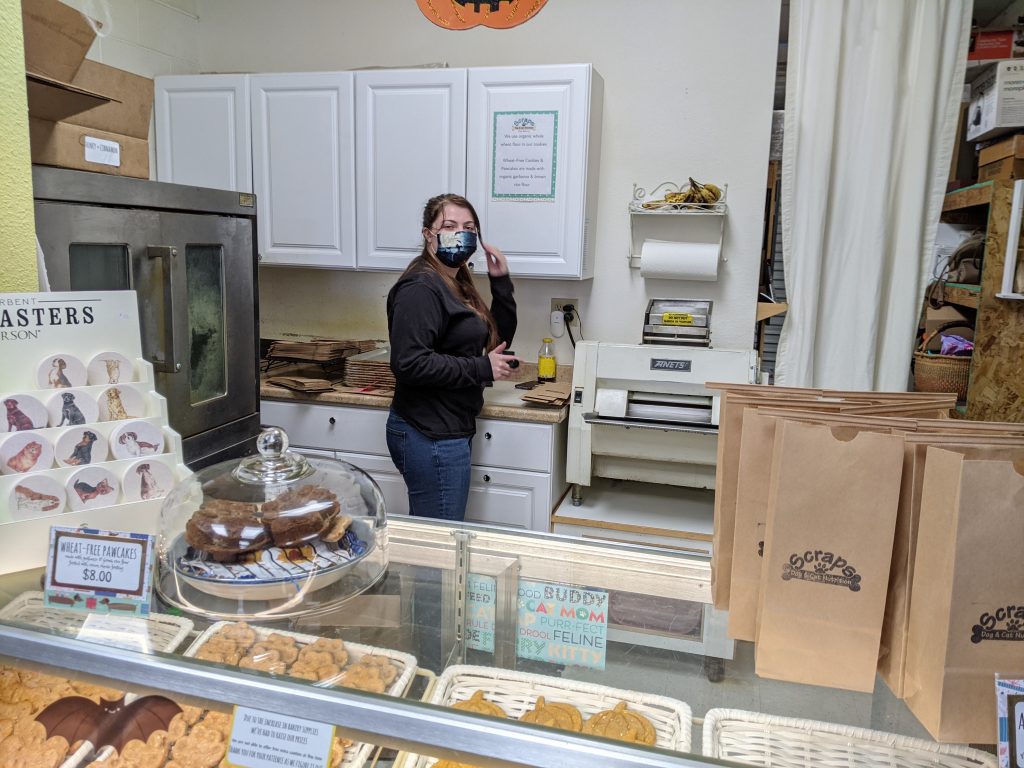 Paige from the Bitney Prep Class of 2023 is working with her mentor, Chelsey Amesbury, at Scraps Dog Bakery!
Scraps Dog Bakery is a specialty store for dogs and cats that carries all-natural food, supplements, training supplies, toys, collars, and leashes. They specialize in dog and cat nutrition and serve homemade, healthy dog cookies and pupcakes made fresh in their bakery.
Paige is not only getting to learn all about merchandising and running a small business, she also gets to pet dogs all day!
To find out more about Scraps Dog Bakery, you can visit their Facebook page at https://www.facebook.com/ScrapsDogBakeryGrassValley/