Mentor: Peter Perkins
Student: Aidan, Class of 2024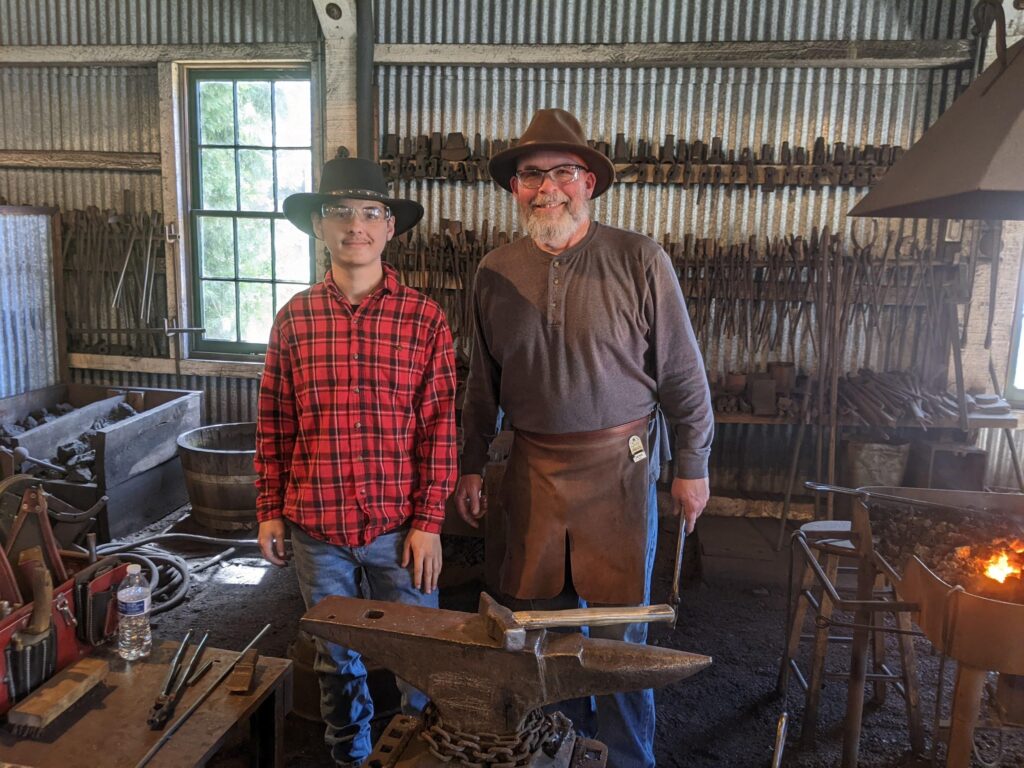 Aidan from the Bitney Prep Class of 2024 has an internship at the authentic Blacksmith Shop at Empire Mine under the mentorship of Peter Perkins. At his internship, Aidan is learning all the ins and outs of blacksmithing as well as interfacing with the visitors to the shop.
Through his internship, Aidan has become as well-versed in the storied history of Empire Mine as he has in making one-of-a-kind items in the blacksmith shop he's working in. Under the careful guidance of his mentor, Aidan is slowly perfecting pounding and twisting various hooks and points out of the molten metal.
Aidan is especially grateful to Bitney's internship program for giving him this once-in-a-lifetime opportunity, and he's indebted to Perkins for taking the time to really show him all the tricks of the trade.